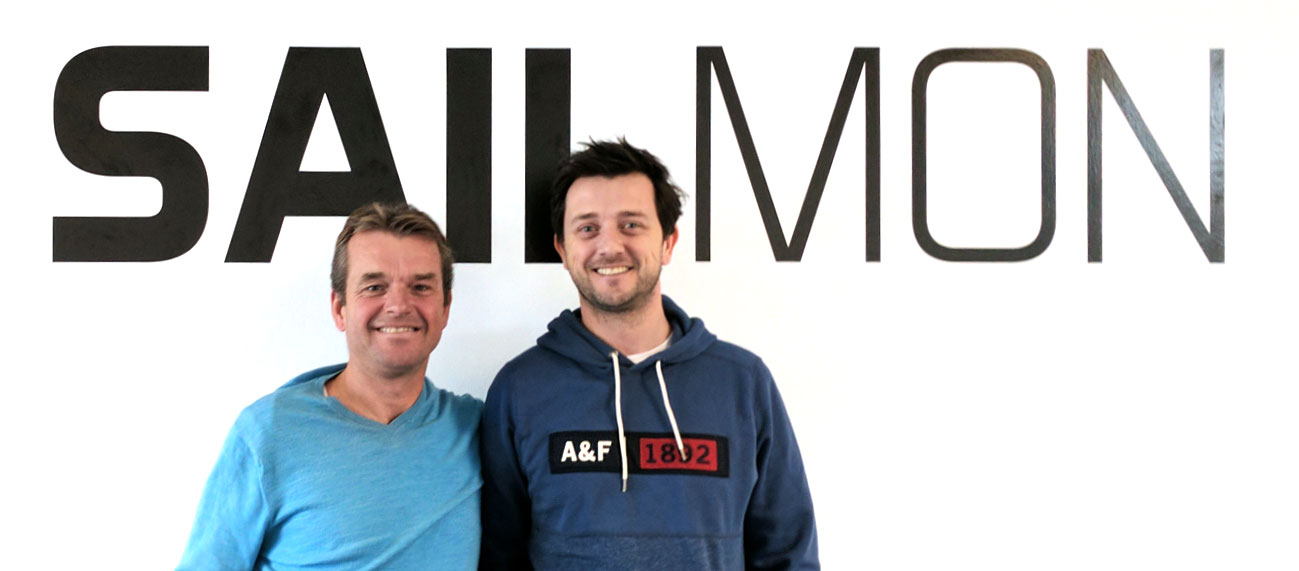 28 Feb

Why and when did we start Sailmon? And how?

Posted at 17:09h

in

Blogs

It was back in 2011 that I was building the BS2, a new Lemsteraak, 47 ft, 30 tons, a traditional Dutch boat with side dragger boards, of the same type as was owned by our former Queen Beatrix. In the showroom of the Dutch distributor of B&G at that time, Holland Nautic, we were discussing the new set of instruments for the boat.

Suddenly, my eye fell on this bright and crystal clear colour screen in the showroom. To date I had always wondered why displays on masts needed to look so ugly, clumsy and old-fashioned. This screen was completely different. Sexy, flexible, shiny, full of graphics! Why are not all screens and displays like this? So this turned out to be Sailmon. Huh? Sailmon? From Austria? Never heard of….

I quickly realised this was a different approach and an innovative concept. Despite the fact that the manufacturer was only a one-man operation based in Austria, I decided I wanted the screens and bought 6 of them – at a price of € 7K each :). I knew I was not building a superyacht, but I figured that the decision process of someone who actually was, would very likely be the same.

I asked my friend Kalle Coster to install the system in exchange for a donation toward his 3rd Olympic 470 campaign in 2012, and so at the launch in April 2012 the new BS2 was fitted with Sailmon! And with the exception of the first season, our team has won the National Championships ever since.

In the course of 2012 and 2013, Kalle and I gave a lot of input, suggestions and feedback to Gernot Turner, the owner of Sailmon GmbH who founded the company originally back in 2007. We talked a lot about what the perfect system would be like, and Gernot implemented many of our ideas.

And then, by the end of 2013, we learned Gernot wanted a change in his life, a new lifestyle. And in early 2014 Kalle and I bought Sailmon GmbH from Gernot. By then, as a result of all of our input over the last 2 years, about 50% of all Sailmon software-code written, was based on our suggestions and ideas.

So from then on, Sailmon was a Dutch based company, and Kalle and I had big plans. But in the beginning, not everything went smoothly……

More about this in my next blog. Next week…..